O&L Leisure Today - June 2019
Posted on Thu June 20, 2019.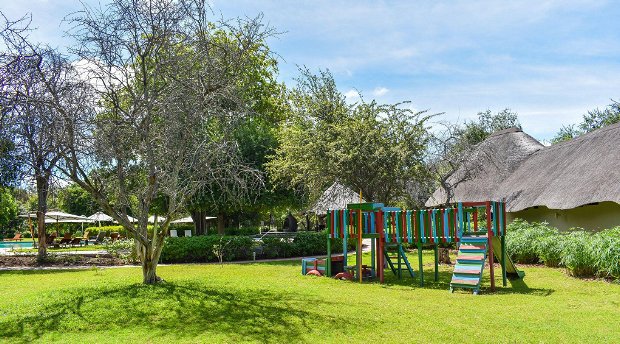 Mokuti Etosha Lodge lies at the gateway to the famous Etosha National Park and being in a Malaria free area, this is the ideal location to visit with big families and children.
The lodge is well known for its child friendly atmosphere and family environment.
Mokuti offers 8 family units, each boasting 2 flat screen televisions and inter-leading rooms. These family units each sleep 4 pax and should a cot be required for children under 2 then this can be arranged at no extra cost.
There are many activities that will keep the younger generations happy for hours on end.
The walking trails in the Mokuti Reserve are well marked and free of any dangerous animals.
One can not miss the newly upgraded reptile park with its variety of snakes and even crocodiles.
There is an adult and a kiddies pool. The kiddies pool being ideal for those little ones that wish to splash around and play during the heat of the day.
Game drives are open to all age groups.
The tennis courts are open to children of all ages with rackets and balls being available at the front desk.  For teens the gym, which is always nice and cool, may be a great place to hang out during the heat of the day .
Last and not least, the gardens are beautiful, shaded and the children will love the free roaming antelope, little squirrels and playful mongoose that gather around them.
This well balanced environment makes Mokuti the obvious choice for families with children.